Scuffs, Cracks, Dent & Scratches
Polishing service or a local paint repair
Specialist In Scuffs, Cracks, Dent & Scratches
Bansleys leading minor car body repair specialist, depending on the depth of the scratch we can offer a polishing service or a local paint repair. The polishing process would involve using a very fine flatting paper to remove the scratch.
Car scratches and scrapes in the paintwork can be horrible things to happen to your vehicle. No matter how they occur, scratches and paint damage are unsightly. They can drive down the resale value of your car and untreated scratches can lead to further damage at a later date. Left unrepaired, scratches can lead to exposing the body of the car, escalating into potential rust problems later on down the line.
By getting your car scratch repaired you can make sure you not only solve the immediate problems of unsightly damage, but you can also avoid additional costs in the future.
Take a look at some of our recent minor car body repair
The great news is that we are able to help you remove any minor dents and scratches from your car, no matter how deep they are. Whether the scratch is just light and in the clearcoat layer of the car's surface, or whether the scratch permeates the base coat or primer.
Simply contact us now to see how we can help you.
Get a quote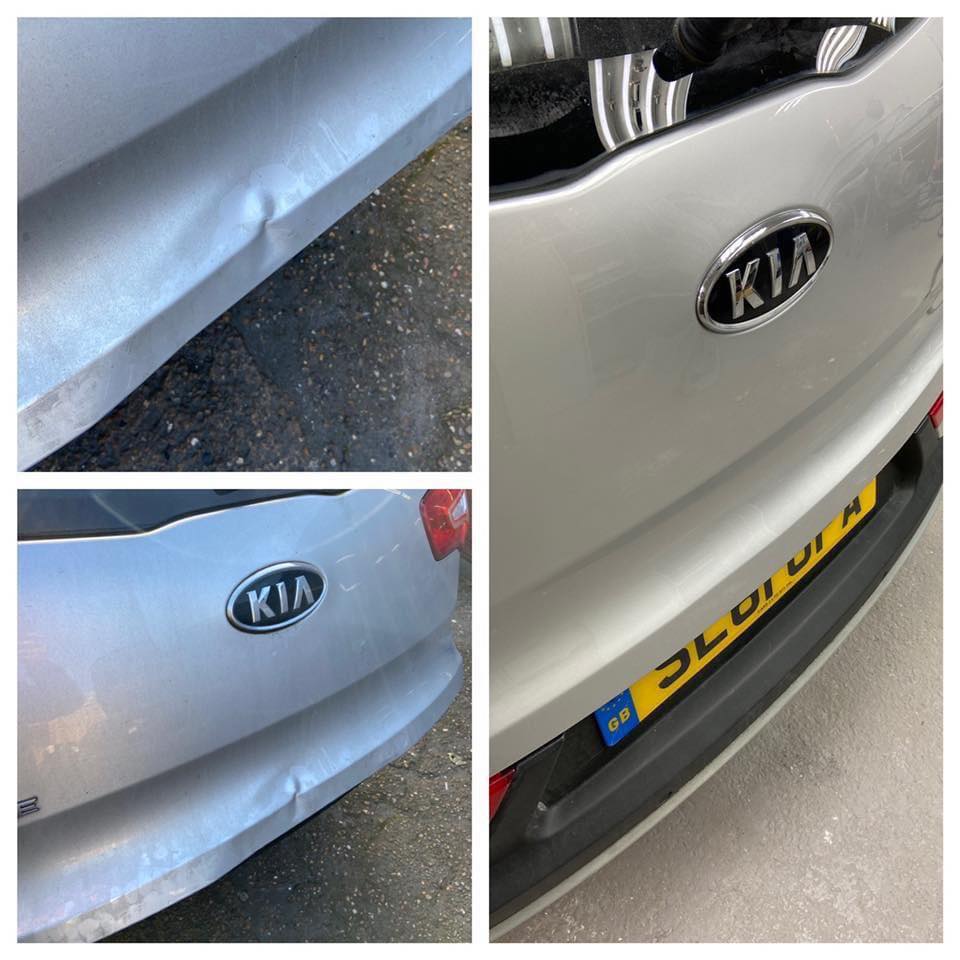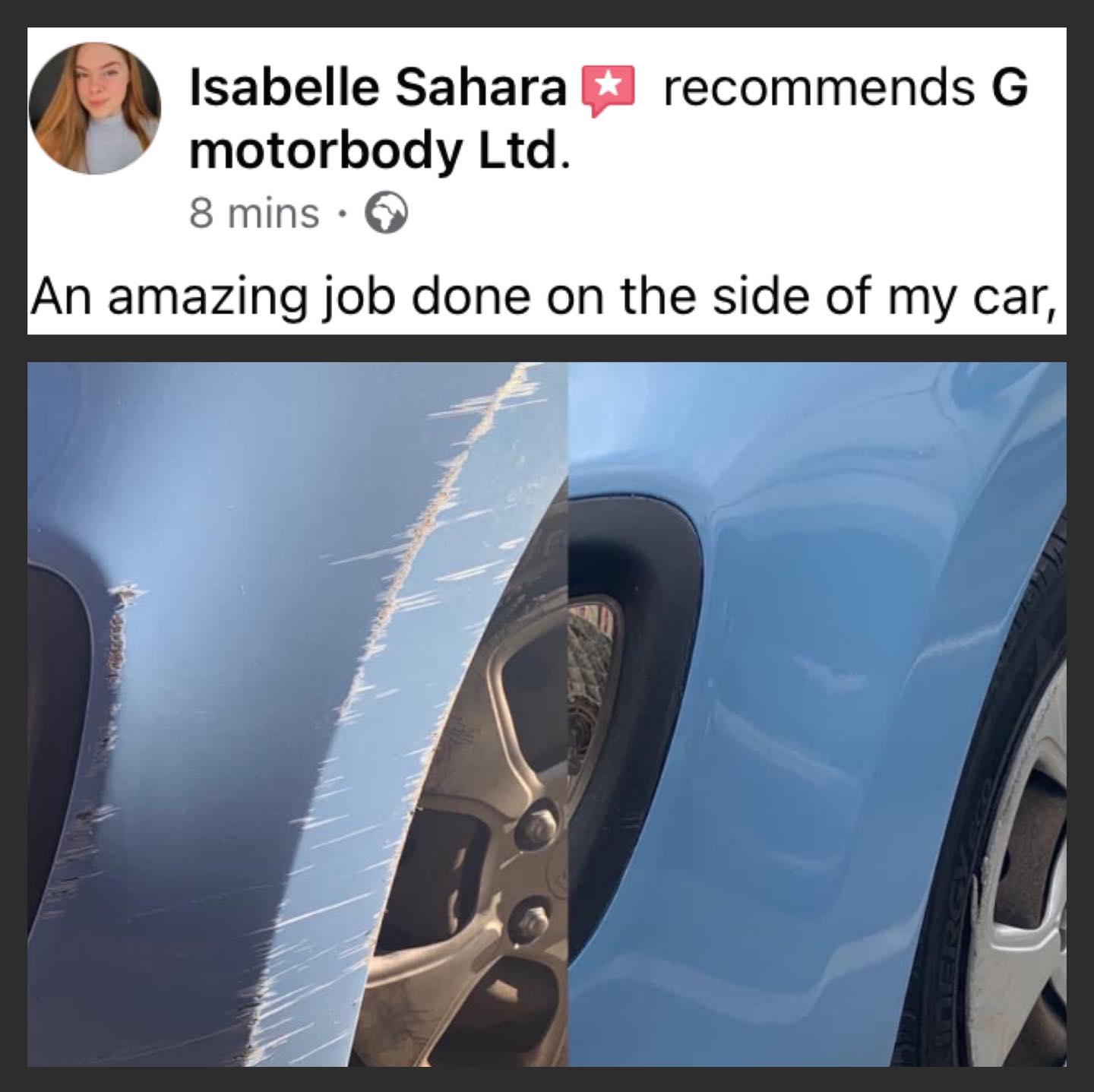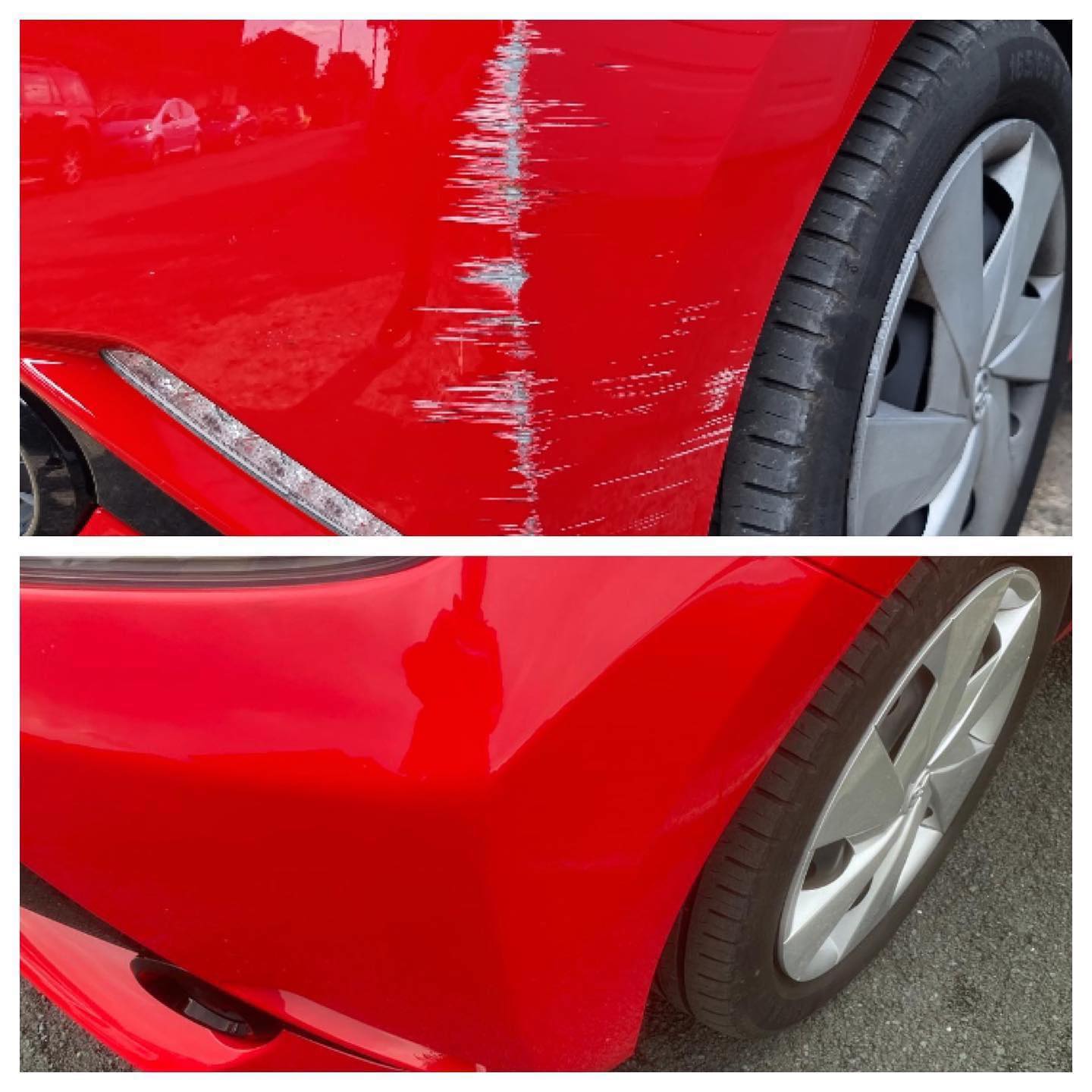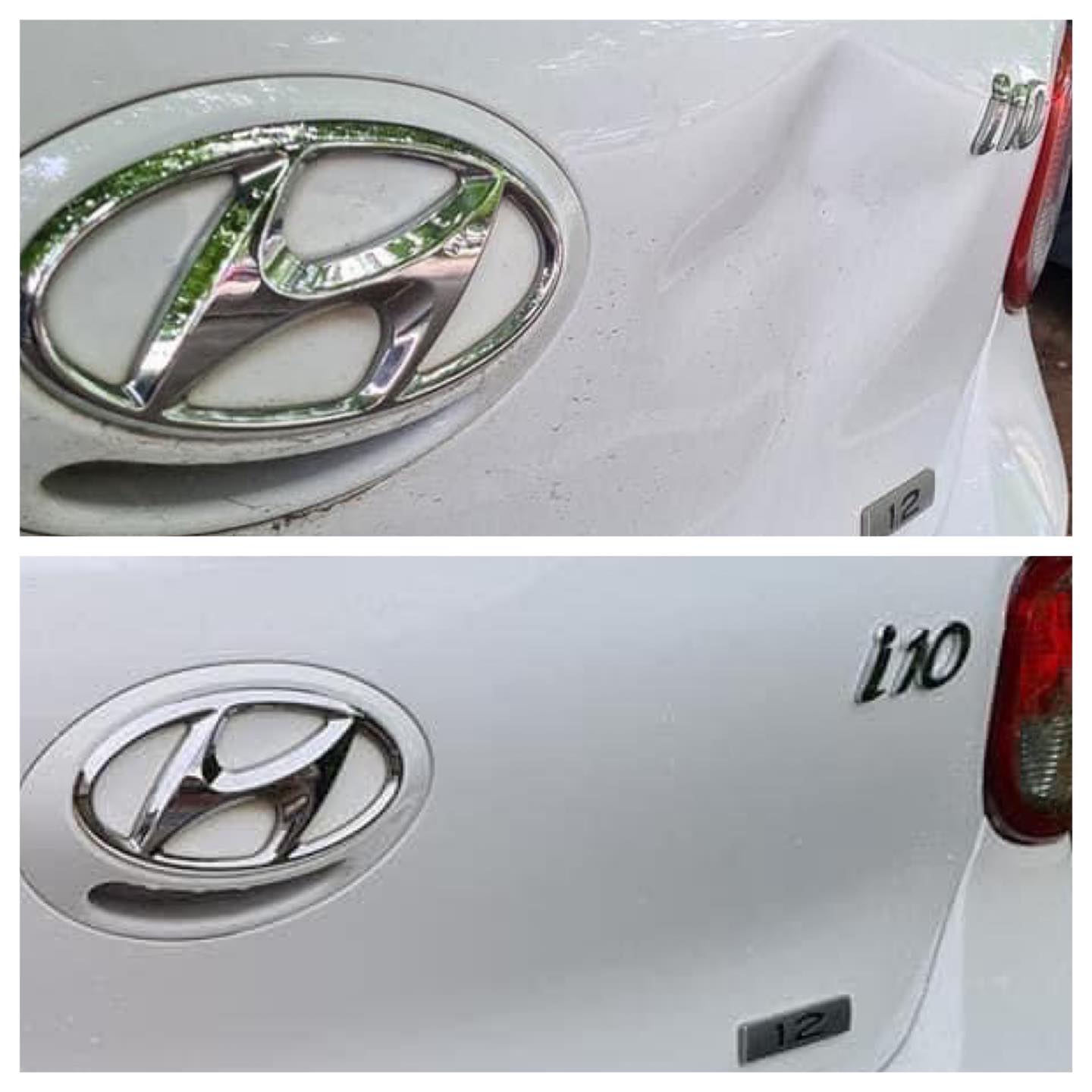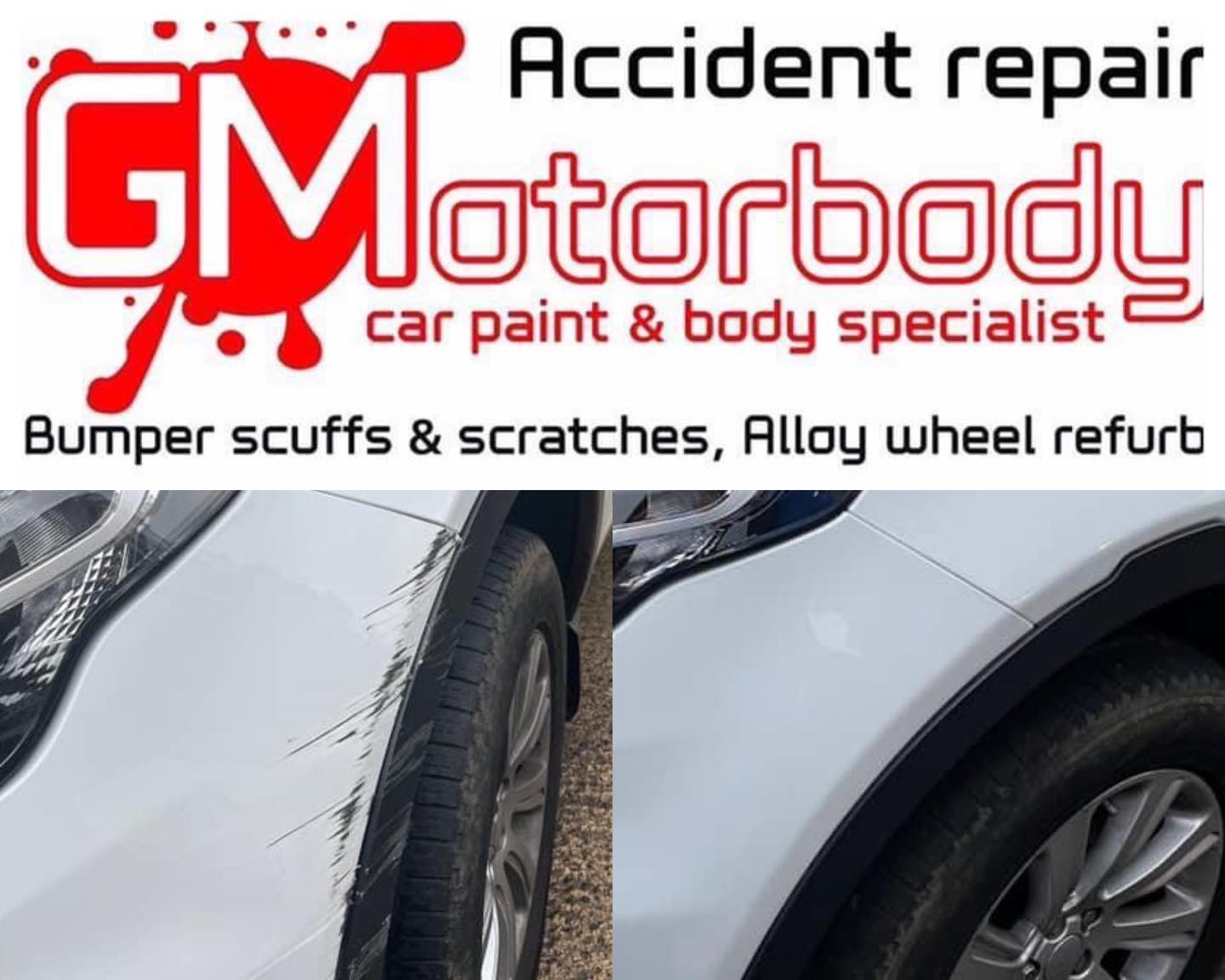 Simon Moore
Absolutely amazing service from G Motorbody Ltd. Took my car down due to scratches, Graham and the team where amazing, price was excellent, car was done and I had it back in 24 hours.

Zach Sykes
Would defo recommend just had bumper and alloy done. fantastic workmanship. very friendly staff

Tracey Francis
Just picked my car up from having a back bumper and rear window spoiler fitted, absolutely 💯% would recommend this place, wouldn't go anywhere else! Thank you so much 🙂

Claire Mckane Brown
Absolutely UNREAL job on my battered corsa. Worth every penny spent! (Very fair price). I'm so grateful for the job they've done on it!! You cannot tell there was a huge dint in the bumper and boot. Nor a massive dint to the side of the car. Thank you so much!!!!!

Sadie Bostridge
G Motorbody repaired the side of my car after being damaged by another vehicle. They did an excellent job very friendly staff now looks like new. Would definitely recommend if you want a good quality job.

Mark Allen
In my time of having cars I have only had two specialist of this nature. The first one retired and then I met Graham. His work is first class and I go no where else. He is recommended to all our friends and family without a second thought.

Isabelle Sahara
An amazing job done on the side of my car, done within 30 hours and looks completely brand new, very happy with the service would recommend to anyone !!

Jonathan Bates
GMotorbody has repaired a dint in the boot lid of my estate car, and afew body scratches and my sill and I am chuffed to bits with the results, it looks absolutely brilliant. Look at the before and after photos, forgive the rain.. Thankyou Graham and all the lads who did this.